Learn about MOM Infertility Treatment center
MOM Fertility Center is one of the newest and most up-to-date infertility treatment centers in Iran. This center was established by Dr. Minoo Taheri, one of the most prominent experts in the field of infertility in Iran. Following the example of the most successful infertility treatment centers in the United States and Europe, MOM fertility Treatment Clinic has tried to provide the highest level of fertility treatment services to its clients in a pleasant and unique atmosphere.
MOM infertility treatment Center is one of the comprehensive centers providing fertility services, pregnancy health, and infertility treatment, which tries to provide the conditions for the birth of a healthy child from the beginning of pregnancy, during infertility treatment, and during pregnancy. For this purpose, this center has 16 subspecialty clinics, 5 equipped operating rooms, 30 beds, and a state-of-the-art medical genetics laboratory, pathobiology, and imaging.
MOM Fertility Treatment  Center uses advanced equipment and experienced Iranian doctors and specialists to offer infertility treatment services such as IUI, IVF, ICSI, donated egg, and surrogate uterus. In addition, the center has a well-equipped and up-to-date laboratory that can provide all laboratory services, including pre-pregnancy tests, genetic tests, gender selection, PGD, PGS, and embryo sex determination, etc.
Contact Us about the MOM Fertility Center
Fill out the form and feel free to ask any questions about the MOM fertility treatment center in Tehran, we will answer your questions as soon as possible.
 Some gynecologists, specialists, and infertility doctors
Dr. Reza Nasr
Head of Obstetrics and Gynecology Department
Surgeon , Gynecologist, obstetrician , Infertility and IVF fellowship. The only member of the Royal College of Obstetricians and Gynecologists of England in Iran
Infertility Treatment in Iran | Best IVF clinics in Iran | HayatMedTour
Dr. Farnaz Montazeri
Member of Obstetrics and Gynecology Department
Surgeon, Gynecologist, obstetrician and Infertility Specialist. IVF surgery fellowship
Infertility Treatment in Iran | Best IVF clinics in Iran | HayatMedTour
Dr. Minoo Taheri
Gynecologist and Infertility Fellowship
Nearly thirty years of experience in infertility treatment
Infertility Treatment in Iran | Best IVF clinics in Iran | HayatMedTour
Dr. Nayereh Tamizi
Member of Obstetrics and Gynecology Department
Surgeon, Gynecologist, obstetrician and Infertility Specialist. IVF surgery fellowship
Infertility Treatment in Iran | Best IVF clinics in Iran | HayatMedTour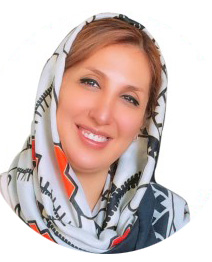 Dr. Sara Saedi
Member of Obstetrics and Gynecology Department
Specialized board of Gynecology , obstetrics and infertility
Infertility Treatment in Iran | Best IVF clinics in Iran | HayatMedTour