The Best Fertility Doctors in Iran
The best infertility doctors in Iran
Having a healthy child is one of the biggest dreams of any couple. But sometimes infertility problems prevent this dream from being achieved. Fortunately, advances in medical science have led many infertile couples to use infertility treatment like IVF to solve their problem and hug their beloved child. The first and most important step in the treatment of infertility is to choose an experienced doctor and specialist in this field. Infertility physicians try to evaluate the couple's condition, suggest the best and most effective treatment, and empathize with them to help them through the treatment process.
Infertility treatment centers in Iran, using the best infertility treatment specialists in Iran, offer a complete set of fertility treatment services to their clients. All up-to-date fertility treatment methods such as IUI, IVF, ICSI, donated egg, surrogate uterus, and adjuvant treatment methods such as sex determination, PGD, PGS, laparoscopy, microcephaly, etc. are performed in advanced fertility treatment centers in Iran by the most experienced fertility treatment doctors in Iran.
Choosing the right doctor and treatment center is one of the factors influencing the success of IVF and infertility treatment. An experienced physician can correctly diagnose the problem of infertility and use appropriate treatment methods. In addition, an advanced and well-equipped treatment center helps a lot in the infertility treatment process. learn more about helpful IVF success tips: ۱۱ Tips to Increase Your Chances of IVF Success
The following are some of the best fertility doctors in Iran, with who we collaborate for providing fertility treatment services for couples.
 Some of the best gynecologists, specialists, and fertility doctors
Dr. Soheila Ansaripour
OB & GYN and Infertility Fellowship
Head of Recurrent Abortion Clinic, Member of Directory Board, Avicenna Fertility Center
Infertility Treatment in Iran | Best IVF clinics in Iran | HayatMedTour
Dr. Sara Mokhtar
OB & GYN
Member of the specialized team in the infertility clinic, Avicenna Fertility Center
Infertility Treatment in Iran | Best IVF clinics in Iran | HayatMedTour
Dr. Soheila Arefi
OB & GYN and Infertility Fellowship
Member of the specialized team in the infertility clinic, Avicenna Fertility Center
Infertility Treatment in Iran | Best IVF clinics in Iran | HayatMedTour
Dr. Simin Zafardoust
OB & GYN and Infertility Fellowship
Member of the specialized team in the infertility clinic, Avicenna Fertility Center
Infertility Treatment in Iran | Best IVF clinics in Iran | HayatMedTour
Dr. Afsaneh Mohammad-Zadeh
OB & GYN and Infertility Fellowship
Head of Female Fertility Clinic, Board of directors, Avicenna Fertility Center
Infertility Treatment in Iran | Best IVF clinics in Iran | HayatMedTour
Dr. Naser Janati
Urologist and Male infertility specialist
Member of the faculty of Avicenna Fertility Center
Infertility Treatment in Iran | Best IVF clinics in Iran | HayatMedTour
Dr. Zhaleh Zolghadri
OB & GYN and Infertility Fellowship
Member of the specialized team in the infertility clinic, Avicenna Fertility Center
Infertility Treatment in Iran | Best IVF clinics in Iran | HayatMedTour
Dr. Afsaneh Shahbakhsh
OB & GYN and Infertility Fellowship
Member of the specialized team in the infertility clinic, Avicenna Fertility Center
Infertility Treatment in Iran | Best IVF clinics in Iran | HayatMedTour
Dr. Zhaleh Taheri
OB & GYN and Infertility Fellowship
Member of the specialized team in the infertility clinic, Avicenna Fertility Center
Infertility Treatment in Iran | Best IVF clinics in Iran | HayatMedTour
Dr. Saeid Arahteh
Urologist and Male infertility specialist
Member of the faculty of Avicenna Fertility Center
Infertility Treatment in Iran | Best IVF clinics in Iran | HayatMedTour
Dr. Reza Nasr
Head of Obstetrics and Gynecology Department
Surgeon , Gynecologist, obstetrician , Infertility and IVF fellowship. The only member of the Royal College of Obstetricians and Gynecologists of England in Iran, MOM Fertility Center
Infertility Treatment in Iran | Best IVF clinics in Iran | HayatMedTour
Dr. Minoo Taheri
Gynecologist and Infertility Fellowship
Nearly thirty years of experience in infertility treatment, MOM Fertility Center
Infertility Treatment in Iran | Best IVF clinics in Iran | HayatMedTour
Dr. Farnaz Montazeri
Member of Obstetrics and Gynecology Department
Surgeon, Gynecologist, obstetrician and Infertility Specialist. IVF surgery fellowship, MOM Fertility Center
Infertility Treatment in Iran | Best IVF clinics in Iran | HayatMedTour
Dr. Nayereh Tamizi
Member of Obstetrics and Gynecology Department
Surgeon, Gynecologist, obstetrician and Infertility Specialist. IVF surgery fellowship, MOM Fertility Center
Infertility Treatment in Iran | Best IVF clinics in Iran | HayatMedTour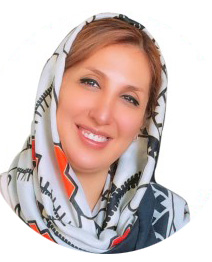 Dr. Sara Saedi
Member of Obstetrics and Gynecology Department
Specialized board of Gynecology , obstetrics and infertility, MOM Fertility Center
Infertility Treatment in Iran | Best IVF clinics in Iran | HayatMedTour